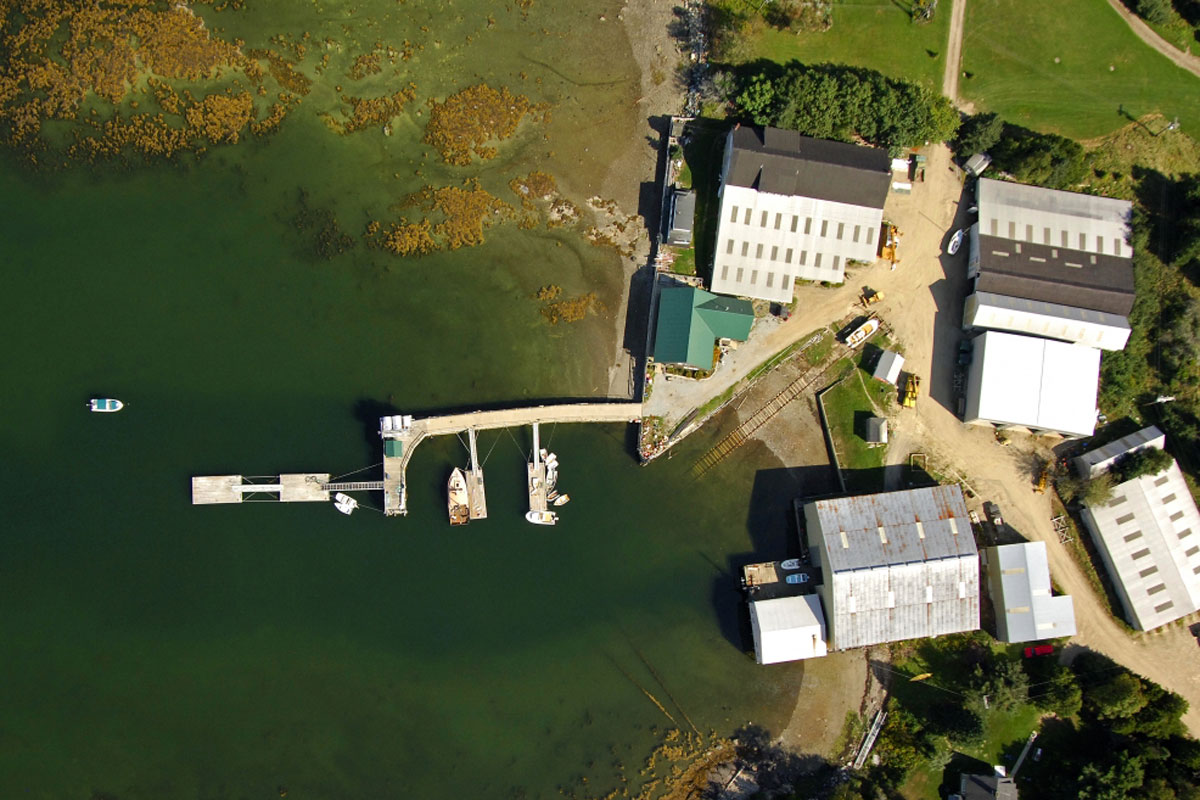 Dark Harbor Boat Yard is a full service boat yard, located at the mouth of Penobscot Bay, in Cradle Cove on 700 Acre Island. "Acre Island," as it is referred to, sits off of Islesboro, next to Warren Island State Park.
Dark Harbor Boat Yard has a long history starting in the early 1900s, with the construction of military vessels for World War I and later, World War II. We are also home to the original and historic, Dark Harbor 20, a sleek wooden racing sailboat. With twenty of these magnificent boats still surviving, some can be seen every summer racing in Penobscot Bay during summer months on Fridays and Saturdays.
Although there is no automobile access to Acre Island, a twenty-minute ferry ride on the Maine State Ferry, the Margaret Chase Smith, will take you to nearby Islesboro with multiple departures from Lincolnville daily. Contact us to make arrangements to meet you at the Islesboro Ferry Dock and we'll pick you up and deliver you to Acre Island.
For those arriving by water, as you explore the area, Cradle Cove can be a safe anchorage within Gilkey Harbor, Besides offering fuel, moorings, and any needed repairs; we have showers, laundry, ice, restrooms and a fully stocked marine store. We have gas, diesel, water and ice at the dock and have been told that our block ice is the best ice on Penobscot Bay.
We have an extensive dry-stack storage area for small powerboats, sailboats and dinghies. Larger yachts are hauled on a railway and stored under cover.
We service between 200-250 boats ranging from working lobster boats to ocean cruisers. Our experienced and dependable crew offers varnish and paint work, outboard maintenance, gas/diesel engine maintenance, carpentry repairs and fiberglass repairs. We build and commission floats for many islanders. We've built boats from the keel up, refastened entire Dark Harbor 20's, reconstructed sailing yachts, and maintained many a boat.
Come on over to Cradle Cove on 700 Acre Island, or call us at 734-2246.
Located on historic 700 Acre Island near Islesboro on the coast of Maine.